Salinas Underground Electrical Service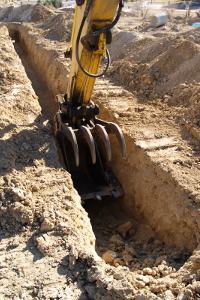 There is no way around using anyone but a professional for Salinas underground electrical service. Installing this type of service is governed by local, state and federal guidelines and regulations. The purpose of this is to make sure that all safety precautions are followed and met. A trained professional is aware of these guidelines and carry out the job correctly.
This is obviously not a job you want to let someone lacking the proper training, knowledge and experience handle. The foundation to make a project successful is the presence of high quality, integrity and the ability to still focus on offering the best customer service. At 3G Electric we don't just do the job; we let you know what the process will entail. At the end of the day it is your property and you should be fully aware of the work we are carrying out.
Our Salinas electricians will always make sure you understand the pricing as well so that there are no surprises when it comes to your budget. In some cases we may also be able to pothole. Potholing is a method used to locate existing utilities. It is a much faster process than hand digging and allows you to clear more holes in less time to successfully complete a project.
Underground Home Electrical Wiring
If you know you need this type of service then you have to act quickly to secure a team to get the job done. As the local Salinas underground electrical wiring experts 3G Electric is ready, willing and beyond capable of taking care of this for you. Contact us now to set up a time for your free consultation.
We assure you that you will not be disappointed with the work we provide. We take care of clients of all types for both commercial and residential work. Above all else we pride ourselves on great customer service, professional work, our professional team and our code compliant electrical work. Contact us now at 831.674.5107 so we can get something set up.
Underground Electrical Service in Salinas
Although our team here likes to say "Leave the dangerous work to us!" Sometimes it is also about leaving the work to us that no one else could handle anyway. You need to know you have someone to depend on for this type of work that cannot just do the work but has the proper training and experience to do it to comply with industry standards and regulations.
We can't wait to get started on your Salinas underground electrical work for you. So contact us right now so we can schedule your service.
Our Salinas Underground Electrical Technicians Provide:
Electrical services
Electrical service upgrade
Underground electrical
Home electrical wiring
Commercial electrical wiring
Underground electric service
Residential electrical service
Underground electrical wire
Electrical contractor services
Home electrical service
Electrician services
Underground home wiring
Recent Articles
What is Gonzales Tenant Improvement?

A more common job that we have been taking care of here at 3G Electric is Gonzales tenant improvement. So what is this exactly? Tenant improvement is usually the type of work that needs to be done before a tenant can use a rented space.Normally this is for a commercial space in which the client…

Read More

Electrical Safety: Signs You Need to Rewiring Your Salinas Home

Beyond any doubt, your residential electrical system is the most important utility in your Salinas home. It is hard to think of a single task that is not made easier by electricity. In fact, most of the things we do on a daily basis would not even be possible without electricity. Because electricity is so…

Read More

If you are looking for a Salinas underground electrical service, then please call 831.674.5107 or complete our online request form.