What is Gonzales Tenant Improvement?
---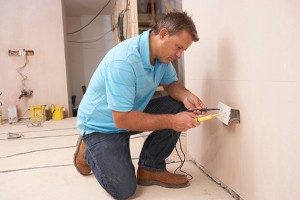 A more common job that we have been taking care of here at 3G Electric is Gonzales tenant improvement. So what is this exactly? Tenant improvement is usually the type of work that needs to be done before a tenant can use a rented space.
Normally this is for a commercial space in which the client will be conducting business. The improvements could be a request of the potential renter or it could be for that type of business to be up to code. For instance a renter could desire more lighting in order to brighten the space which will be used as a retail clothing spot. Or, if the person is planning on using the space as a restaurant then some of the changes could be for equipment required by state code and guidelines.
Examples of Changes
You may even be familiar with the idea of what this means but still not know what type of work could be done. Some typical tenant improvements include:
Carpeting or other flooring
Plumbing fixtures
Millwork
Thermostats
Security system with or without built in sprinkler system
Window treatments
And of course electrical work
As far as electrical work goes you may need wiring, outlets, horizontal conduits and other similar tasks.
One of the issues to work out is who will be paying for the changes. This is something that should be worked out when negotiating the rental agreement. In most cases the split becomes 50/50 but this is entirely up to what you and your potential renter agree to.
Knowing Who to Call On
The important part is to make sure you find the right team of experts who know how to get the job done. Too many people assume they can do the work themselves. Or that hiring a cheap contractor who lacks the training, license and insurance is a good way to save money.
For one thing this presents a fire hazard which puts the building and the occupants at risk. For another thing, this will not bring the building up to code and will likely set the project date back. This can cost you a great deal of income from rent and your potential renter lost wages from revenue.
Help make sure your project stays on track by working with the trusted team of Gonzales electricians at 3G Electric. We are committed to safety and quality first which means you can rest assured the job will always be completed and of the highest quality. Contact us now to find out more about Gonzales tenant improvement and what we can do for you.
If you are looking for a Gonzales tenant improvement service, then please call 831.674.5107 or complete our online request form.