Options in Energy Efficient, Low Voltage Lighting For Your Greenfield, CA Home
---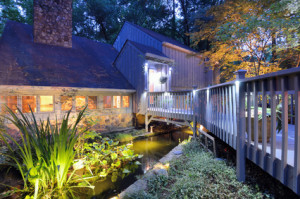 Low Voltage Lighting in your Greenfield, California home plays an important role in your landscape and interior lighting, but it also goes a long way towards helping you save on your energy bills. They give you great energy efficiency while provide just the light you need in a given area of your home. Sometimes, the issues with your home's lighting isn't that you need more, but the lighting you do have isn't right for the location you're trying to illuminate.

Low voltage is great for pathways, swimming walkways, garden areas, and in the home for security and safety in the dark. These lights can be placed in various locations around your home including pathways, wall lighting, spotlights, and uplights.

Many homeowners know all about low voltage lights for pathways, but many don't know there are other fixtures for use today that actually offer you a lot of light even though they're low in voltage.

With each type of light, you can have useful light in a variety of ways in many different locations around the garden or home. Today's stronger lights are now available in low voltage options, not so just a few short years ago. For stronger light, more voltage was required. But breakthroughs in science and technology gives us better options for low voltage lighting that puts out just as much illumination as the old high voltage lights did. For instance, spotlights are great for providing one particular focal point or highlighted area inside our outside, and now you can get them in low voltage options.
Uplights
Uplights are much like spotlights but are shined from the ground upward. They also illuminate the particular feature you're trying to highlight. They're great for sculpture, garden water features, and more. A favorite tree grouping or indoor art feature could use a good uplight to draw attention.
Recessed Lighting
Recessed lighting is perfect for the covered patio ceiling or in many locations in the home, and also offer low voltage options. Similar to track lighting, you'll have several recessed light fixtures to act as a secondary light source that adds illumination and style to your home.


Mixed Use Lighting Options
Many types of low voltage light work together really well too. For instance, most homes include a variety of lighting options including spotlights, recessed lighting, uplights, pool lights, pathway lights, string lights, security lights, and more.
Floor Recessed Uplights
Some of the more interesting outdoor lights are the uplights that are offered as recessed lighting. These low voltage lights are beautiful on an outdoor deck and stairway, porch, or patio area. They are embedded in the floor of the deck and illuminate beautifully. Serving your with both safety and beauty, the uplights for floor recessed uplights make your deck or patio area rise in class instantly.

Depending on the area you're trying to illuminate, you have many options in energy efficient, low voltage lighting. Let our experts at 3G Electric come to take a look at your lighting needs if you'd like to make some home improvements this year.

Updating your home's lighting is a great way to add years more enjoyment to your home while adding value to it at the same time. Plus, the benefits of safety and the pure pleasure of having the right light where you need it will go far to making your home a better place to be. When you're thinking about lighting, call our pros at 3G Electric!


If you are looking for a Low Voltage Energy Efficient Greenfield Lighting then please call 831.674.5107 or complete our online request form.