Electrical Safety: Signs You Need to Rewiring Your Salinas Home
---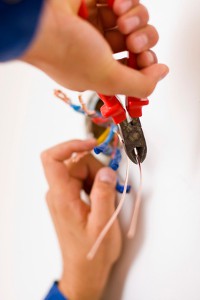 Beyond any doubt, your residential electrical system is the most important utility in your Salinas home. It is hard to think of a single task that is not made easier by electricity. In fact, most of the things we do on a daily basis would not even be possible without electricity. Because electricity is so important, you have a responsibility of properly maintaining your electrical system. The best way to properly maintain your electrical system is to develop a relationship with a professionally licensed electrician.

In Salinas, the most highly skilled and experienced electricians are at 3G Electric. They dedicate their work to ensuring that all of their customer have the most customized, reliable, efficient, and safely functioning electrical system. They want all Salinas residents to understand that, although electricity is ubiquitous, it is still very dangerous and should be only worked on by professionals.

In an effort to promote electrical safety, the Salinas electricians at 3G Electric have provided this following guide. One of the most dangerous conditions that can face your electrical system is damaged or outdated wiring. Their electricians have provided the following guide to help Salinas property owners know when it is time to rewire their homes.
Visibly Damaged Wires

Whenever there is visible deterioration to your wiring, you need to call a professionally licensed electrician. Wires fray and crack because of age, heating, bending, and corrosion. Frayed or cracked wires should always be handled by an expert. The electricians at 3G Electric can help ensure the highest levels of electrical safety by replacing damaged wiring.
Signs of Heat of Burning

The outlets within your home can be indicative of the need for rewiring to promote electrical safety. If any outlet is warm to the touch, your electrical safety may be compromised. If an outlet is burned or scorched, it is imperative that you call the Salinas electricians at 3G Electric immediately. They will respond quickly to provide the highest level of electrical safety.
Tripping Circuit Breakers and Flickering Lights

Another electrical safety warning sign is irregular performance. If the same circuit breaker fails repeatedly, there may be a dangerous electrical wiring condition. Likewise, if you notice that your lights are dimming or flickering, this could be a sign that you need to rewire your Salinas electrical system.

Because these signs are not dispositive, you should hire the electricians at 3G Electric to conduct an electrical safety inspection. Their experts will be able to tell you whether your sub-par electrical performance is the result of dangerous wiring within your Salinas home. If there is a need address an electrical safety issue, their team will do it on the spot. By trusting 3G Electric with all of your electrical safety needs, you can always rest assured that your Salinas property and family is always well protected.


If you need to hire a professionally licensed electrician to help you with electrical safety or rewiring services, call 3G Electric at 831-674-5107, or fill out our online request form.