How to Avoid the Need for Emergency Electrical Repairs in Salinas
---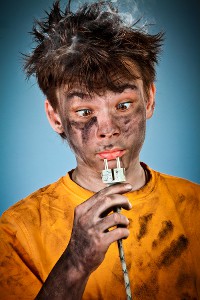 One of the most important things that homeowners should be thinking about is how to avoid the need for emergency electrical repairs in Salinas. Although some things are just bound to happen no matter what, many issues can be avoided. You may have been trying to fix that old light switch that you are sure is the cause of the flickering overhead light.
At your first attempt you saw sparks fly. From there it is important not to give it another try. This should be your wakeup call to contact a professionally trained and experienced electrician. Do you even know what to do in the event of an emergency like this? For one thing, you need to pull the plug on the power by taking care of it at the main breaker box.
So make sure you are familiar with where this box is located in your home or business. Even if you are not planning on doing electrical work, you should know this anyway. Aside from not taking care of electrical work on your own you should also never hire a less-than-professional team to take care of the job for you. Only a trained, licensed and insured electrician should be the one you turn to for this kind of work.
Avoiding Repairs
For one thing you should always have potential problems checked out instead of waiting. A major problem could develop and require costly emergency electrical repairs. Taking care of an outlet that shorts out is a lot easier than cleaning up the disaster after it becomes a potential fire hazard. The scary part is that even if you are keeping an eye on a problem that could develop into something worse you won't always be around to see what's developing. Not to mention, these problems can develop in walls and never be detected by an untrained eye until it is too late.
Also, you never want to take on a project that involves electrical work. Shoddy workmanship can lead to problems that, again, may not be detected until it is too late. You may technically get the light or outlet to work but not even realize that the work you have completed is ready to spark and combust inside a wall.
The Bottom Line
The bottom line is that you should never take chances when it comes to something this potentially dangerous. At 3G Electric we work every day to help customers take care of Salinas electrician service work in order to make sure it is done correctly. Contact us today so we can get started helping you with your project.  
If you are looking for emergency electrical repairs in the Salinas area, then please call 831.674.5107 or complete our online request form.