Professional Salinas Electrical Repairs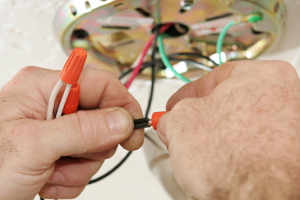 One of the most important things you can take care of on your task list is professional Salinas electrical repairs. This is because your electrical wiring is nothing that should be taken lightly. Which means it is also important to hire only the best licensed and insured professional expert to take care of this job.
Cutting corners by hiring someone that lacks the necessary credentials to get the job done could be a huge mistake. Not only could this to more extensive and expensive damage it could come with lethal ramifications as well. And this is never the type of work you want to try to make a DIY project; trying to save money while putting your life at risk is not a chance you want to take.
At 3G Electric we are the team that will be there on your side when the need arises. This includes taking care of emergency service 24 hour a day, 7 days a week. Give us a call any time at all and leave the dangerous work to us.
Home Electrical Repairs
So what are some of the common Salinas electrical repairs locals call us to take care of? One example of this is an electrical outlet that is not working. Aside from checking the circuit breaker on your own any work following that should be handled by a trained professional. Keep in mind too if you have an area of your home that tends to kick the breaker off it is time to have a trained expert have a look.
Repeated trips signify a repeat problem that needs to be inspected. Flickering lights are another common problem our team here at 3G Electric is often called in to look at. Recessed lights commonly have issues with overheating and will turn off and then back on. Again, these can eventually lead to a much more serious problem and should never be ignored.
Electrical Repair Service in Salinas
Part of a repair process for repeat problems may also include an inspection. This is performed to get to the route of the issue and check for any other potential threats. Whoever you hire for this type of work should be looking at a few different places. For one thing, they should check out the electric meter for concerns like presence of water or broken meter seals.
The main panel box is another area your professional Salinas electrician should be checking out. This is what houses circuit breakers and is an important resource to evaluate. For more information about what we can do for you as a electrical repairs service provider in the Monterey-Salinas area give us a call today.
Our Salinas Electrical Repairs Experts Provide:
Residential electrical repairs
Commercial electrical repairs
Light fixture repairs
Electrical outlet repairs
Electric repairs
Home electrical repair
Electric repair service
Electrical contractor service
Ceiling fan repair
Electrical services
Electrical panel repair
Electrician service
Recent Articles
How to Avoid the Need for Emergency Electrical Repairs in Salinas

One of the most important things that homeowners should be thinking about is how to avoid the need for emergency electrical repairs in Salinas. Although some things are just bound to happen no matter what, many issues can be avoided. You may have been trying to fix that old light switch that you are sure…

Read More

Electrical Safety: Signs You Need to Rewiring Your Salinas Home

Beyond any doubt, your residential electrical system is the most important utility in your Salinas home. It is hard to think of a single task that is not made easier by electricity. In fact, most of the things we do on a daily basis would not even be possible without electricity. Because electricity is so…

Read More

If you are looking for electrical repairs in the Monterey-Salinas area, then please call 831.674.5107 or complete our online request form.